1
« on: March 20, 2021, 06:25:21 PM »
When you see all this images of this interview, all the images are beta versions that not in the final version! The beta game show more situations and environnements like this :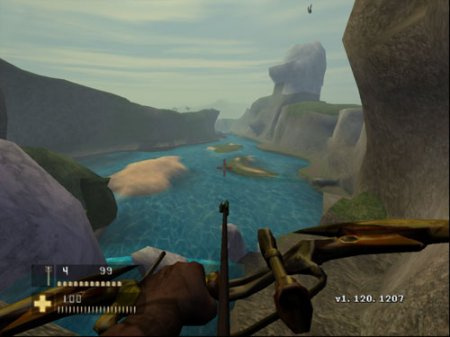 I'm sure not in the final game...
It's a pity that not beta playable like Turok 3 Shadow of oblivion...
So i understand now why the gore effect are not cool on the dinosaurs...(and very cool on the slegs) : it's a processus at the end of the dévelopment and may be Iguana has not any time...
So i can't believe that beta testing hasn't show that pterodactyl séquences hasn't very playable...(I love panzer dragoon but...this!). What are they doing? It's was a great idea...
And...why no bots in Multiplayer? I love so much in turok 2, 3 and Rage Wars. What a good idea to add raptors in the Multiplayers levels!
But Évolution is...my favorite. I love the design and many ideas (weapons, the trees that fall when we shoot...)