1
« on: January 17, 2019, 12:37:18 PM »
Greetings to all who care. I've recently participated in a Ebay auction. A spanish person wanted to sell off his press kits and betas, so naturally I looked through his stuff and found a beta of Turok: Evolution! I made a few bids and almost won until some greedy person outbid me by quite literally 2 euros at the very end of the auction.
Here's the disc in all its glory: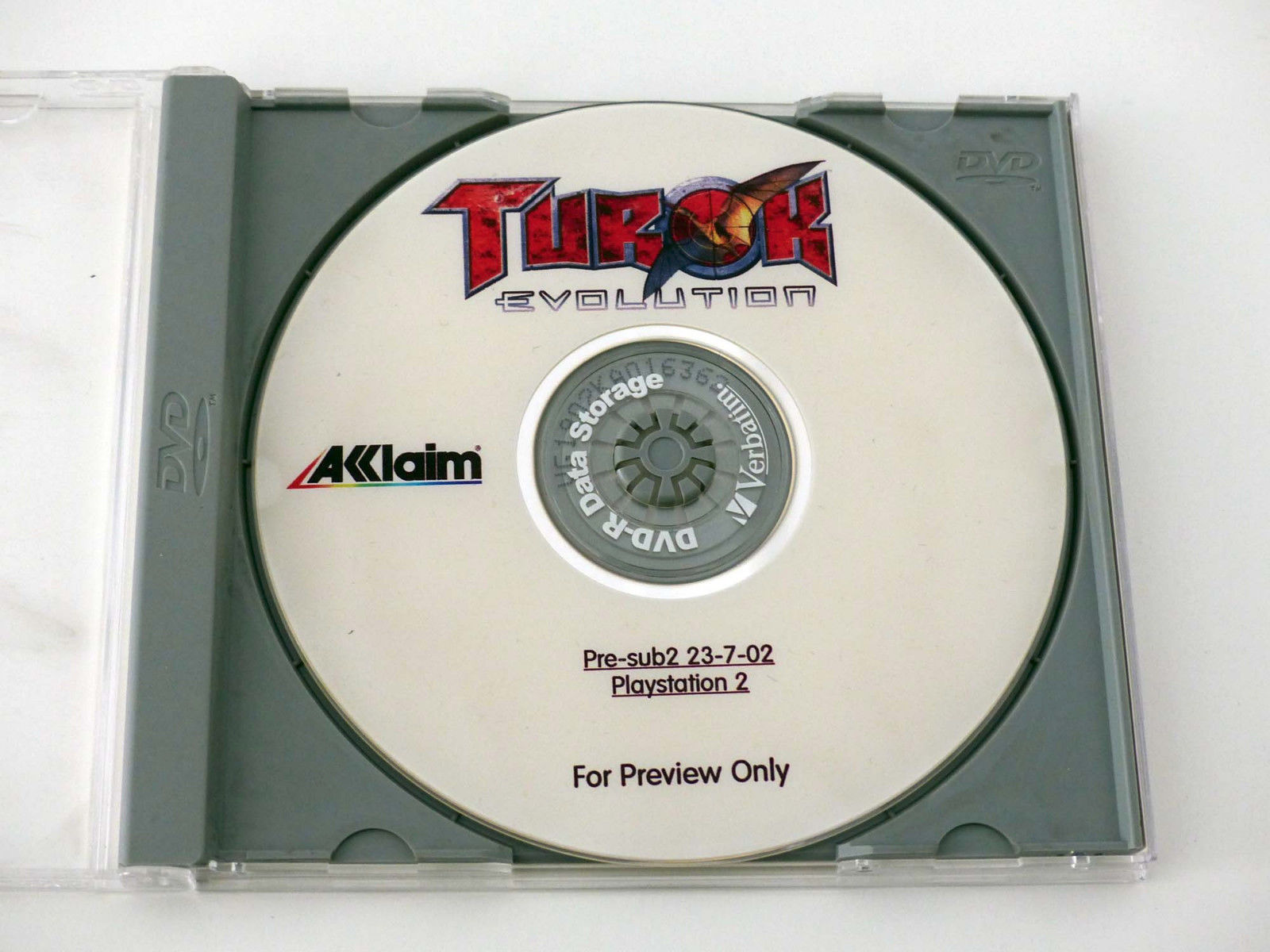 Naturally, I was pretty bummed out about this and spoke to the seller about the situation. He was kind enough to make a ISO of the disc and send it my way via email.
Everything seems great right? Well, on a sadder note, the ISO appears to be broken as the supertre file that contains all of the games content is corrupted and completely empty. So much for that.
Whether or not its broken on the actual disc as well is yet unknown.
I did, however, manage to dig out this cool variant of the attract demo:
This attract intro has never appeared before in any PS2 version of the game thus far. The file itself has no audio whatsoever.